Your
wealth of knowledge

is no good to someone who won't

commit their wealth

to it.
To do so, you need to develop strategies that resonate with your prospects and clients.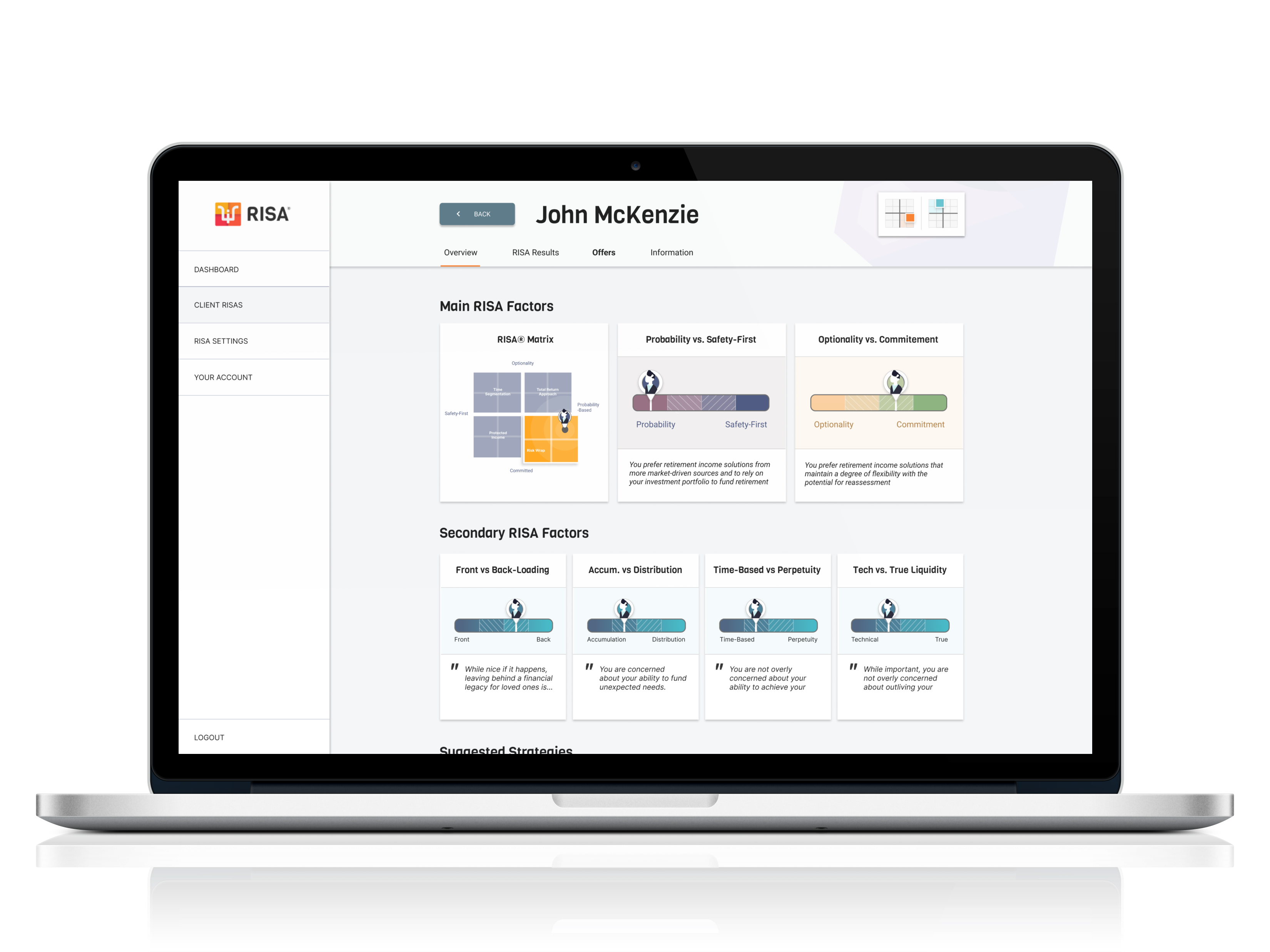 You can't act in a client's best interests, if you've never taken the time to assess what those interests are; especially as it relates to a retirement income strategy.
Because clients do not fully convey their true retirement beliefs, you need a clear understanding of them before you implement to a planning strategy.
If not, you will fail to identify a strategy that simply "makes sense" and connects with the client.
Keeping everything the same and just sending your clients a quarterly distribution from their assets in retirement is not doing something different. It's really just doing something convenient.
Not only are client and prospects starting to expect something more, they see through it. We hear this from them all the time.
Ultimately, this leads to lower conversion rates for prospects and potential client attrition. At a minimum you fail to grow your firm accordingly and at worst, you contract.
What if there was a way to systematically bring the best that psychology and financial planning has to offer?
Doing so helps you understand where a prospect and client is coming from and helps you determine a strategy that aligns with their retirement income preferences.
You can reliably bridge the gap between your clients true preferences and your recommendations.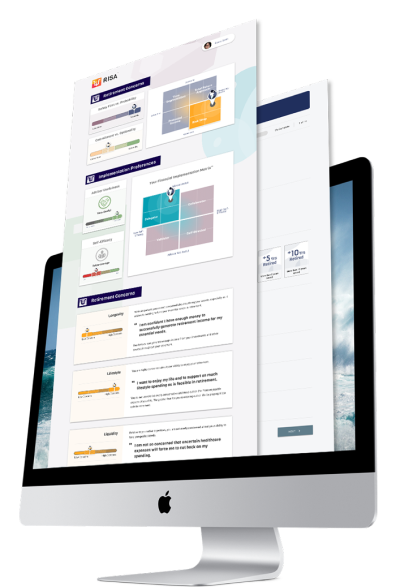 When your client takes the RISA® Survey, they identify their retirement income personality all on their own. And with those results in hand, you can define strategies that match their personality more closely than ever before. The client feels like they are heard, you feel like you can guide them down a path they can trust, and the results speak for themselves.
While we believe every advisor can benefit from deploying the RISA® to their clients, we find the RISA® especially valuable for advisors that want to start any retirement income plan according to strategies that will resonate with their clients and prospects.

There are many credible retirement income strategies and not all of them are dependent on retirement income from an investment portfolio.

Many popular strategies derive retirement income from contractual sources. Determining which strategies are a best fit, requires a new way to look at retirement risks that are absent in the more traditional risk questionnaires that rely on incomplete assessments of risk tolerance and risk capacity. Retirement Planning is different.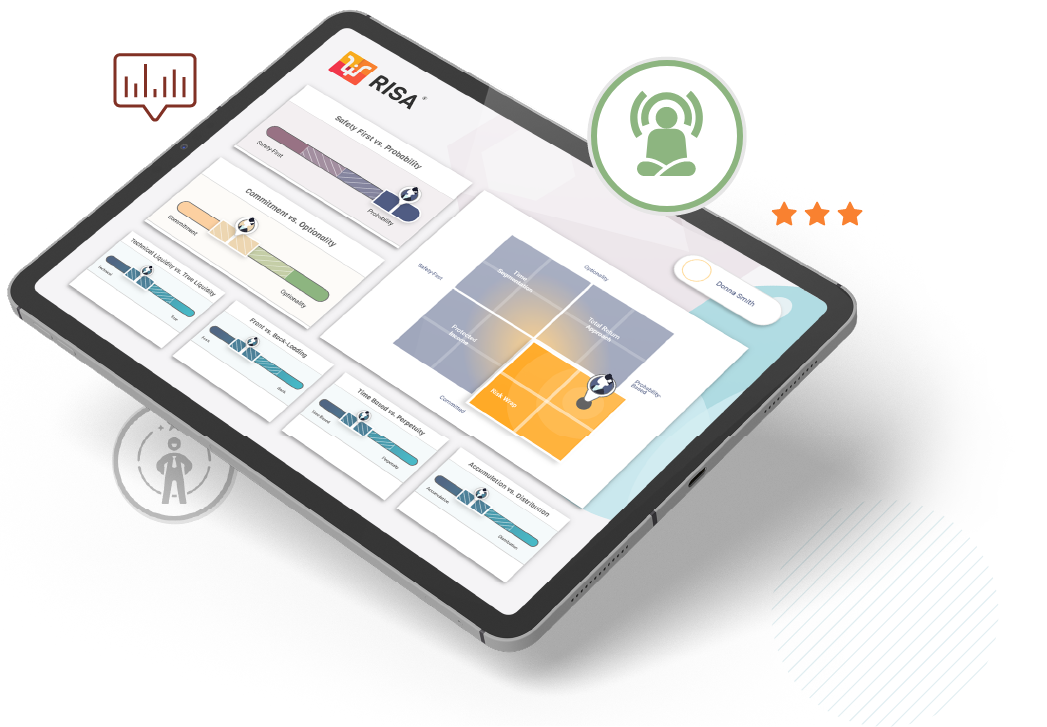 You will facilitate success because you can make sense of the overwhelm for your client by introducing and implementing a retirement plan that resonates with them. Get this right first and the rest will follow.
You will remove the "brace for impact" mentality as your clients transition into their retirement. The RISA® helps your clients easier by identifying their preferences in a retirement plan. You pilot the plan.
You will differentiate yourself from the masses because you have a unique retirement income assessment tool.
The RISA is right for you if you are an Advisor looking to: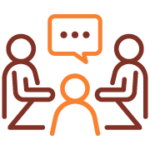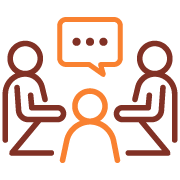 Identify the retirement income strategy that resonates with your prospects and clients. This will improve the quality of your meetings because you can connect on a more personal level around planning needs which naturally lead to higher conversions but more importantly the right advice.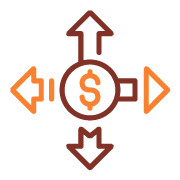 Future proof your practice by expanding your retirement income planning playbook. By curating a variety of credible strategies, you are in a better position to expand your business in a truly fiduciary manner.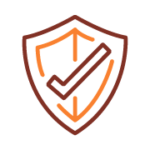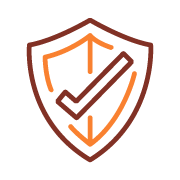 Introduce a variety of strategies in a credible way. Let's face it, some retirement income strategies have won the marketing game while others have fallen behind. Unfortunately, 66% of retirement-ready individuals identify with retirement income sources that are contractually oriented and not portfolio-driven. The RISA helps you identify those clients in a valid manner.
The RISA is right for larger advisory firms looking to: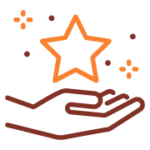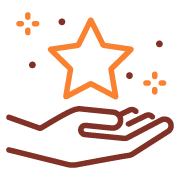 Develop a consistently great client experience. Accumulation-driven advice has given way to Retirement Income planning for decades to come. Aligning a consistent client experience around your retirement income strategies with your firm's brand is a necessary first step. The RISA is the right tool for this job.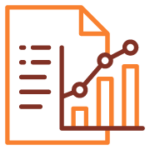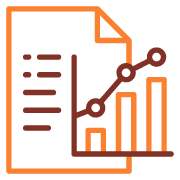 Establish fiduciary care by identifying the right strategy for the right client . With the RISA in hand, you can confidently document how client preferences led to selected retirement income strategies. You can do this across all of your firm advisors as well.
See how your Firm can begin seeing the benefits of the RISA today:
  Questionnaire

It starts with your client or prospect filling out a simple questionnaire that you send them.

On their own time they respond according to what's meaningful to them with no right or wrong answer.
  Customize

Choose which question sets your Clients and Prospects will see. Either just the basics to start a conversation, or all of them for an in-depth view. You're in control of what your clients see.
  RISA Links

You can create as many links as you like, using whichever questions you like, and get them to your clients however you like.

You can email them, feature them in a webinar, or have them on a website. However they click it, they'll sign up with you to fill out the questions and give you immediate insight into their retirement preferences.
Results

Once filled out, you'll have access to your client's RISA results, giving you insight to their true preferences around how to source retirement income.

You'll see which strategies may be a good fit, along with any other insights you included in the questionnaire.

The report can be shared online with the client or printed.
Prospects

 

The RISA sets you apart from competitor in a number of ways:

getting to a true understanding of a prospects preferences
learning how to speak their language
insight into better product fits
a process that begins with understanding

The RISA is an excellent tool to begin and drive meaningful conversations with prospects that turn them into clients.
Clients

Keeping a pulse on your clients is critical for their satisfaction and long-term success, and the RISA gives you direct insight into where they are so you can continue to guide them with your experience.

Further, it can add weight to your recommendations, helping show that their true preferences align with your strategies.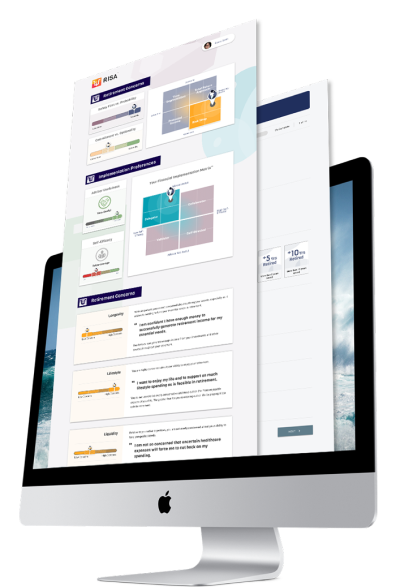 Reach out to us to learn how the RISA can help your firm, your prospects, and your clients.
Come in for the RISA and stay for the community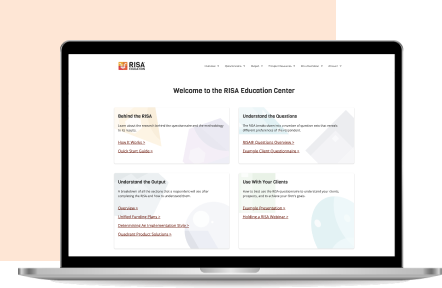 As part of the RISA subscription, you will receive an automatic membership to our RISA online educational community led by none other than industry leader Wade Pfau.
Here we will provide all the educational material you need to:
Learn about the RISA Framework

Provide training opportunity to other members of your firm
Discuss the RISA concepts to clients
Interpret the RISA results for a client
Additionally, we will have:
A Live Monthly Office Hours
A Private LinkedIn Forum for community discussion
Wade will also host 3 workshops that brings to light the latest retirement income and financial planning best practices.
Workshop series include:
Sustainable spending From Investments in Retirement
Medicare and Health Care Decisions for Retirees

Annuities and Risk Pooling
And did we mention, we are in the process of providing these with CE credits?
This is included with your RISA license.
How to Use The RISA To Grow
We have been marketing the RISA directly to consumers for a few years and have easily provided over twenty thousand RISAs to consumers as part of our marketing and research initiatives.
Translation: We know what messaging works and what doesn't.
The RISA education center will provide marketing assistance to help you leapfrog into seasoned marketing pros. As part of the RISA community, we will provide a series of live workshops to help you create: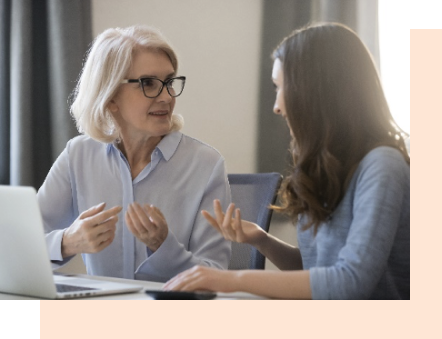 An effective lead magnet to build a qualified prospect list
A compelling landing page that helps convert cold prospects into warm leads
An email nurturing series to further warm prospects into an event of your choosing
A webinar that converts warm prospects to take the RISA, opt into a pre-qualified meeting that leads into a high-quality engagement
We will also provide you with a branding library that contains:
Worksheets to develop your RISA persona prospect
Image files to use on your website and presentation
White label RISA presentation decks for client or group presentations
Standard email and copy to present to prospects and clients (e.g., swipe files)
These marketing services within our education center can also cost easily upwards of $2,000 per advisor per year if purchased separately.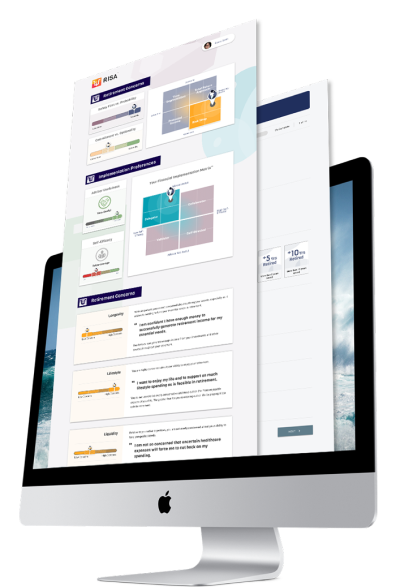 Reach out to us to learn how the RISA can help your firm, your prospects, and your clients.
What Your Clients Will Say:
Frequently Asked Questions:
When you sign up you'll first enter your Firms information as well as your name and email. You'll then be taken to a secure payment portal to start your 7 day trial.
If you have a coupon, you can enter it at this payment portal.
Once successful, you'll receive an email with instructions for logging into your new RISA Account. You'll have access to the system and can start sending RISAs!
NOTE: Check your Junk Mail if you do not see this email.
You access the education site through the RISA Application.
Simply log in normally at https://login.myrisaprofile.com and look at the bottom left for the "Education Website" link.
Clicking this will take you to the education site and log you in automatically.
The RISA is a per seat subscription. As long as you have a vacant seat available you can invite advisors to join your firm and send their own RISAs.
As long as you maintain your subscription, we will honor this pricing.
Absolutely.
You're able to cancel during the 7 day trial without any charge.
Unlimited!
Included with your subscription is access to as many RISAs as you and your Advisors can send.
You create your own custom RISA Links, which is a URL that your clients and prospects can follow to sign up with you and take a RISA.
You can send this to them via email, messenger, have it listed during a webinar, or even on your website.
The RISA was built from the ground up with security in mind to safeguard a Firm's data and the data of it's prospects and clients.
The following is a bullet-point version of the measures we've undergone to ensure complete safety while using the platform:
Secure by design leveraging a zero trust serverless solution architecture.
Data residency restricted to the AWS US regions only.
Survey records are stored in an isolated data lake, encrypted to meet the AES 256 standard.
Metadata catalogs are encrypted to be Fips compliant.
Services are hosted and monitored by secure third party to ensure there is no conflict of interest between firms and financial institutions.
Service hosted in AWS Cloud
Authentication leveraging Security Assertion Markup Language 2.0 (SAML 2.0) protocol.
You can download a copy of our security brief here:
You can download a copy of our Compliance Package here:
If you have further questions, please reach out to us.
You can download a copy of our Compliance Package here, which includes our FINRA Letter: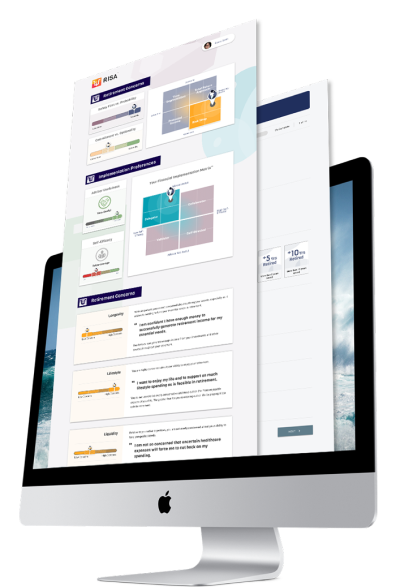 Reach out to us to learn how the RISA can help your firm, your prospects, and your clients.