RISA® For Advisors: How It Works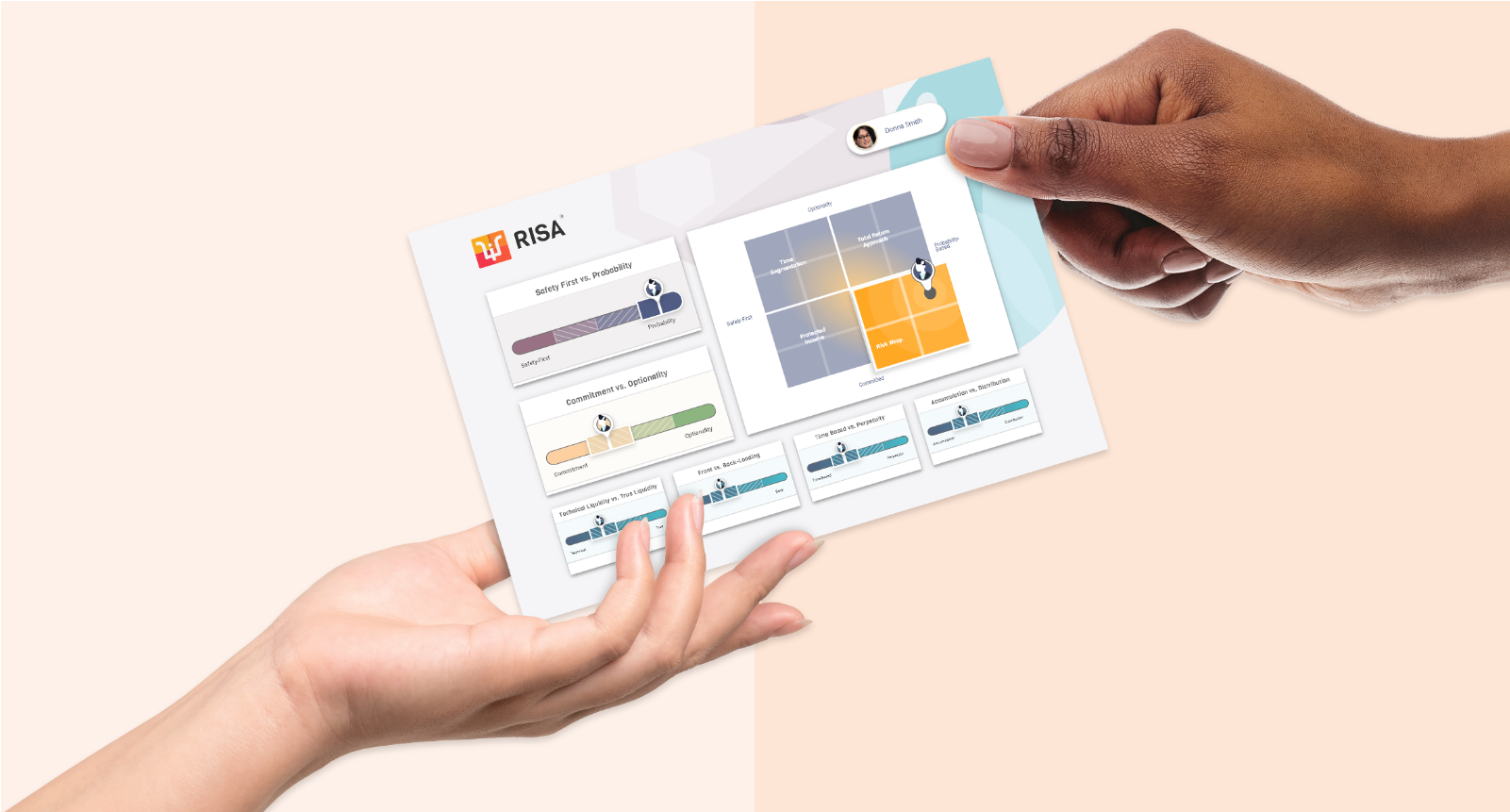 The Retirement Income Style Awareness® Profile, the RISA®, is a questionnaire you send to your clients to gain insights into their true retirement preferences. Once completed, you'll have access to their results and can define strategies that match their personality more closely than ever before. The client feels like they are heard, you feel like you can guide them down a path they can trust, and the results speak for themselves.
To get started, a Firm will first sign up for an account with RISA® and choose a plan based on how many questionnaires you'll send a year (you can always upgrade or downgrade in future), and add other advisors if your Firm has them (unlimited).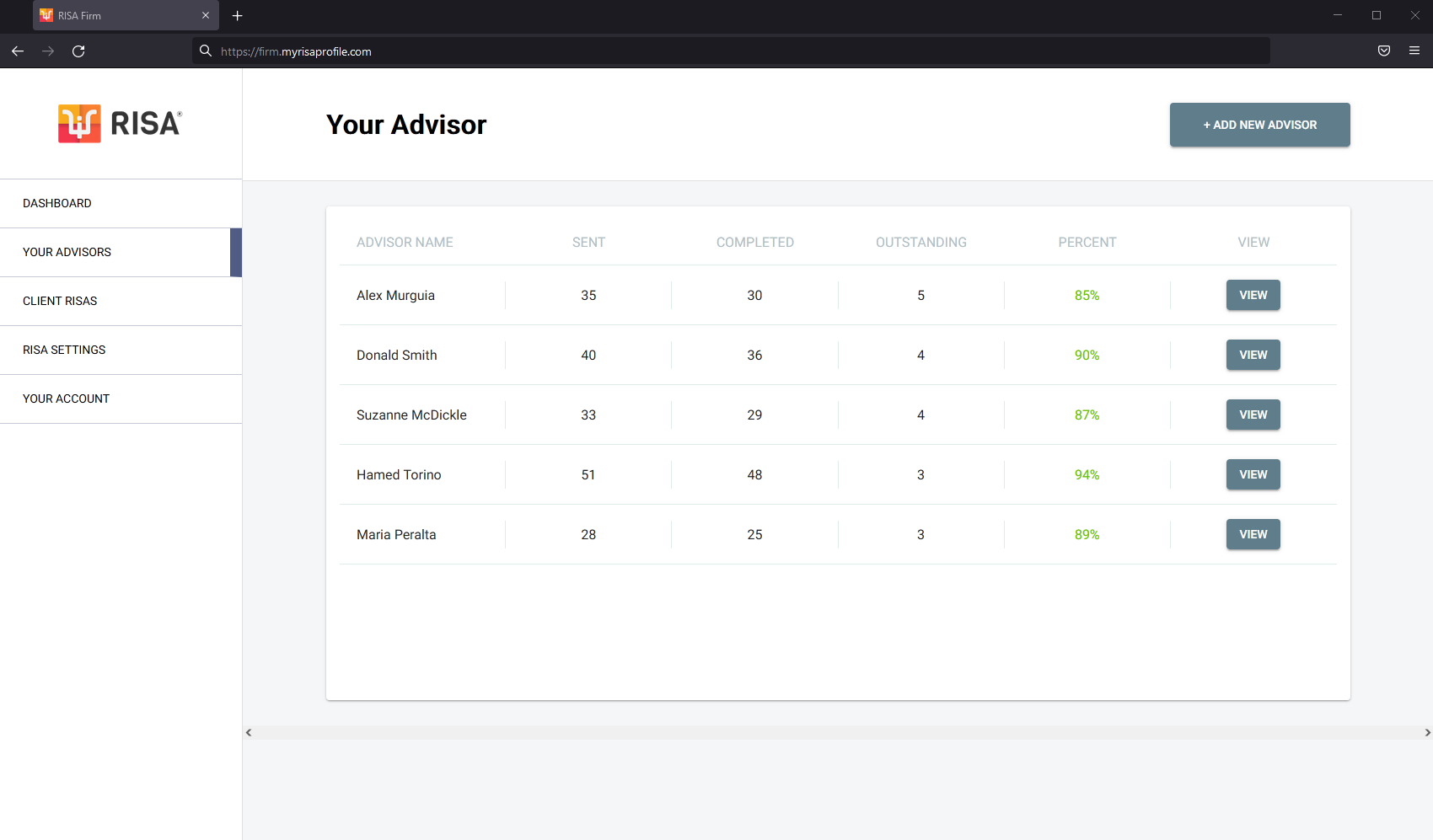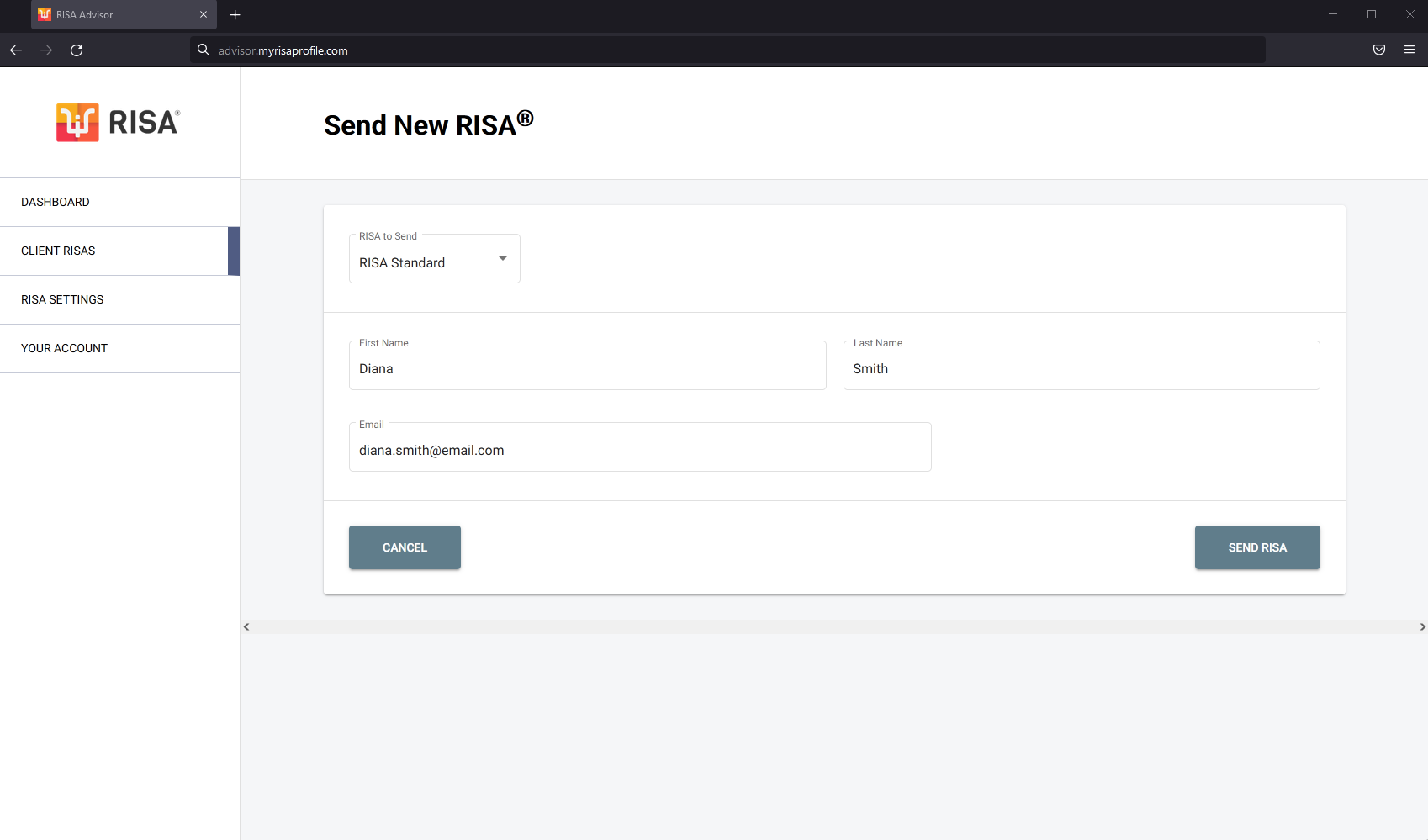 With your account created, you'll have control over what your clients see, including which questions they're asked, your Firm's logo, and custom text and disclaimers.
Sending a RISA is as easy as entering in the client's name and email and hitting "send". The client will receive login instructions and access to the questions you chose.
Once completed, their results will show up in your account to review, giving you a chance to understand their true profile and prepare a plan for them that truly serves them.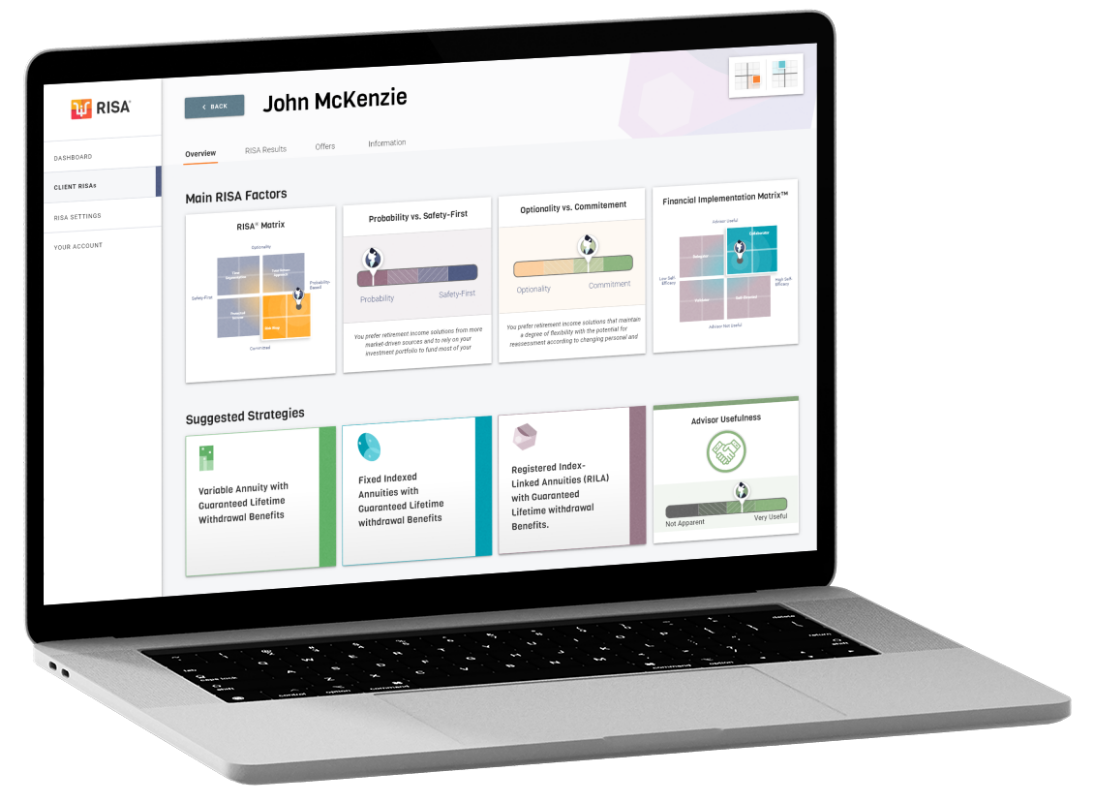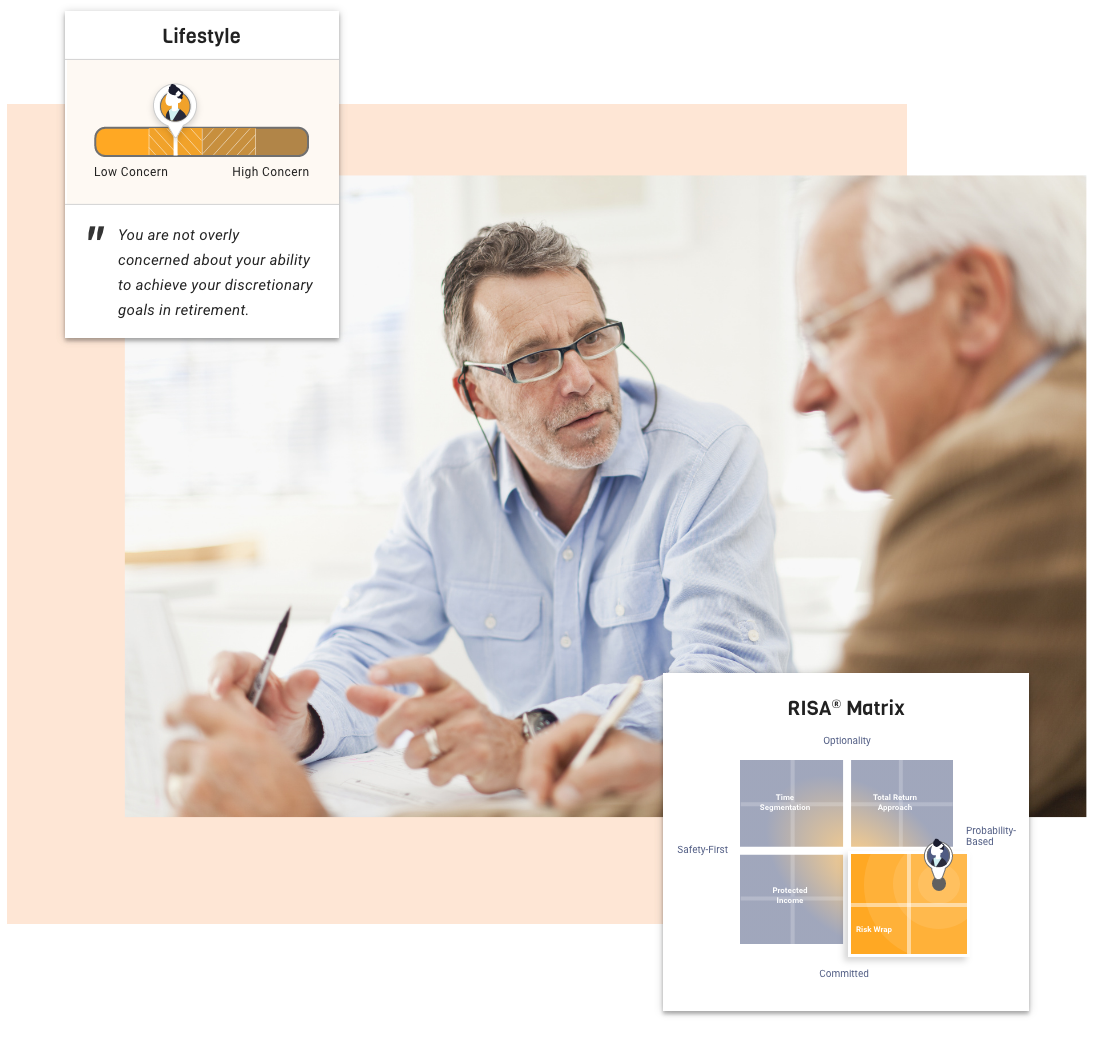 Learn About Your Prospects
Come to your meetings with potential clients with a greater understanding of their real motivations and preferences regarding their retirement.
You'll be able to speak to latent worries with real insight and lay out a plan for them that will resonate.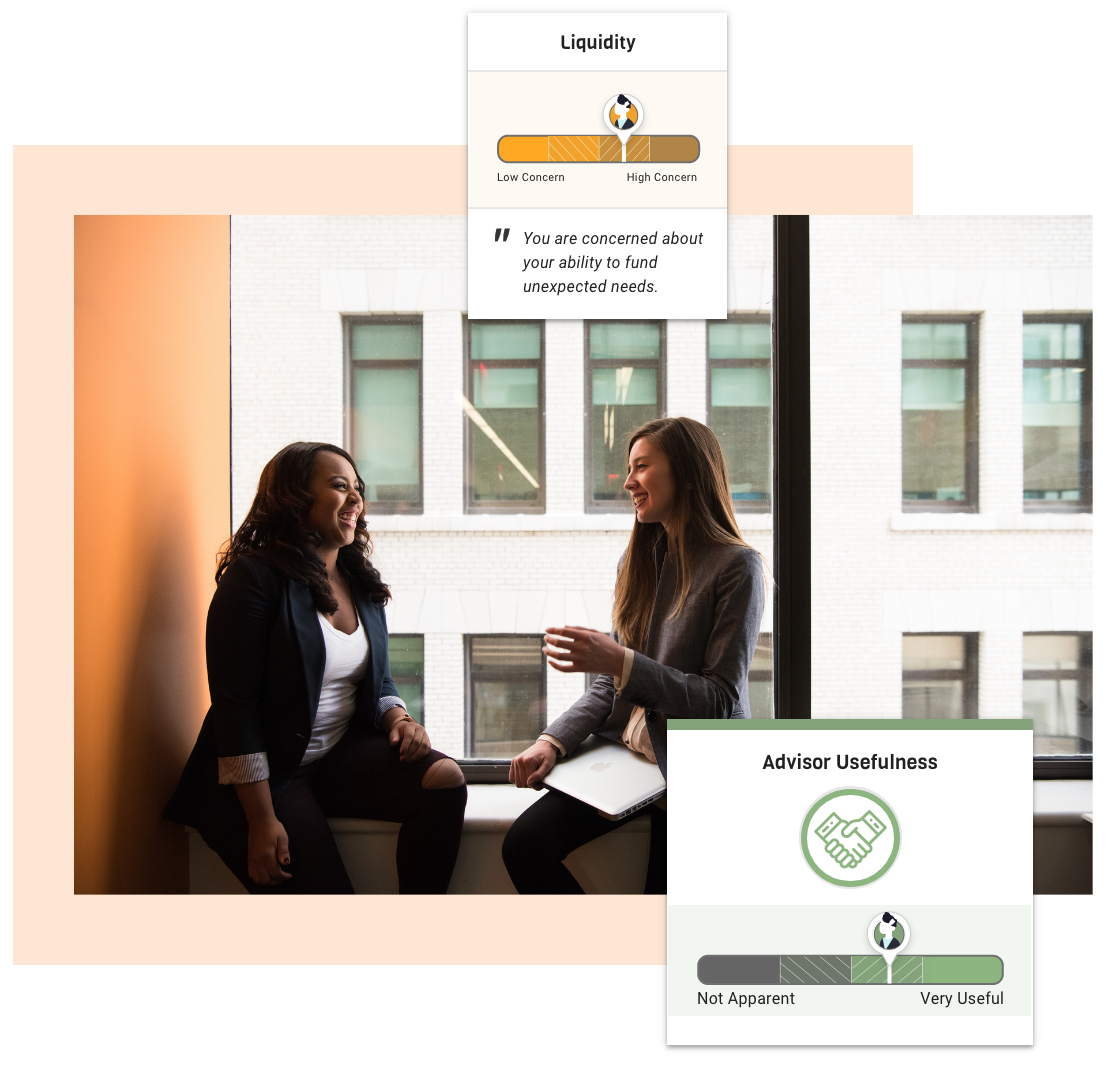 Learn More About Your Clients
Nobody knows your clients like you do, but how well do they know themselves? You can only guide a client based on the data they give you, and with a completed RISA in hand you'll have invaluable insight into their real preferences and concerns.
The Insight You Can Gain:
Primary Retirement Income Style and RISA® Profile
The RISA® measures a variety of factors related to how one would like to source their retirement income. It then translates the style into a snapshot of appropriate, viable approaches that fit these preferences.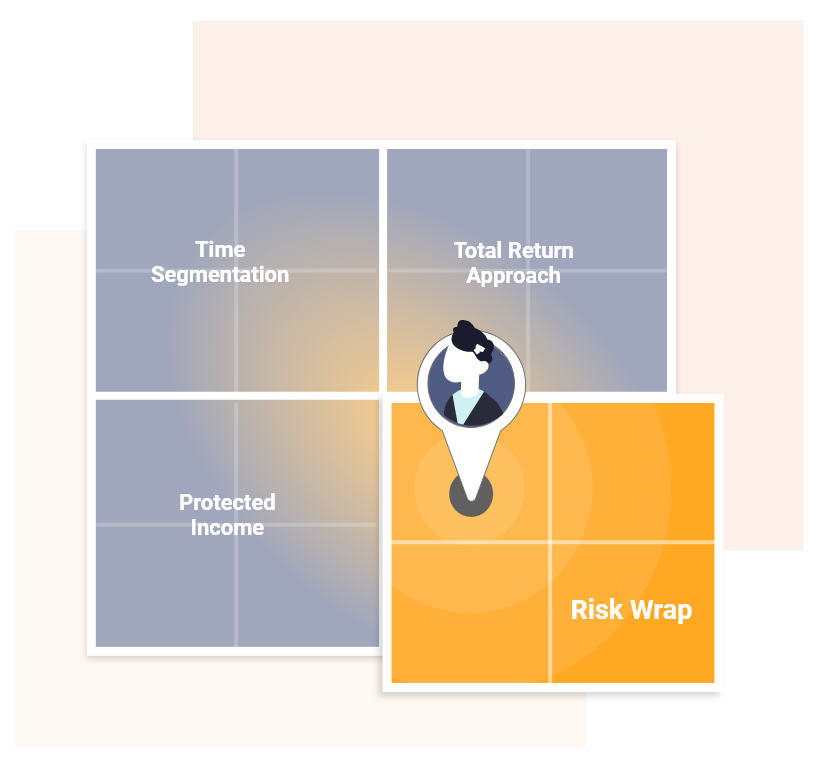 Financial Implementation Matrix
The Matrix helps you identify your particular financial implementation style and how you prefer to implement financial tasks. The matrix is built on two key measures: "advisor usefulness" and "retirement income self-efficacy."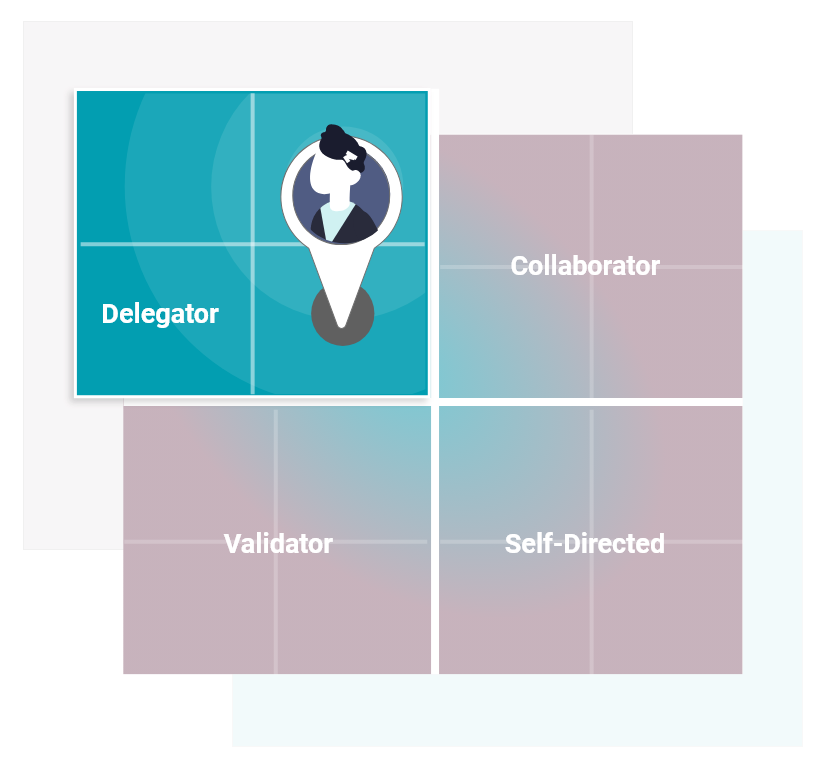 Retirement Income Concerns
This measures the level of worry a respondent feels about achieving our four main retirement objectives. The concerns are listed below:
Longevity
Lifestyle
Liquidity
Legacy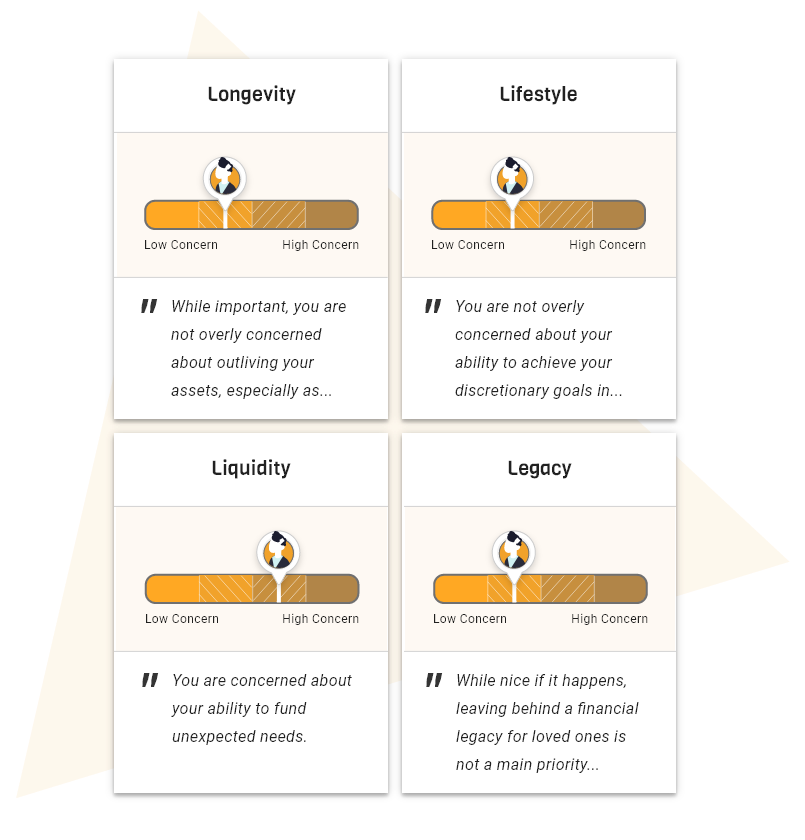 Secondary Retirement Income Factors
In addition to the RISA® Primary Factors, we developed four secondary factors to provide further refinement of the RISA® Profile. It's broken into four categories discovering preferences with retirement funding around:
Front vs. Backloading
Accumulation vs. Distribution
Time-Based vs. Perpetuity
Technical Liquidity vs. True Liquidity