What it means for you when you take the RISA® Questionnaire.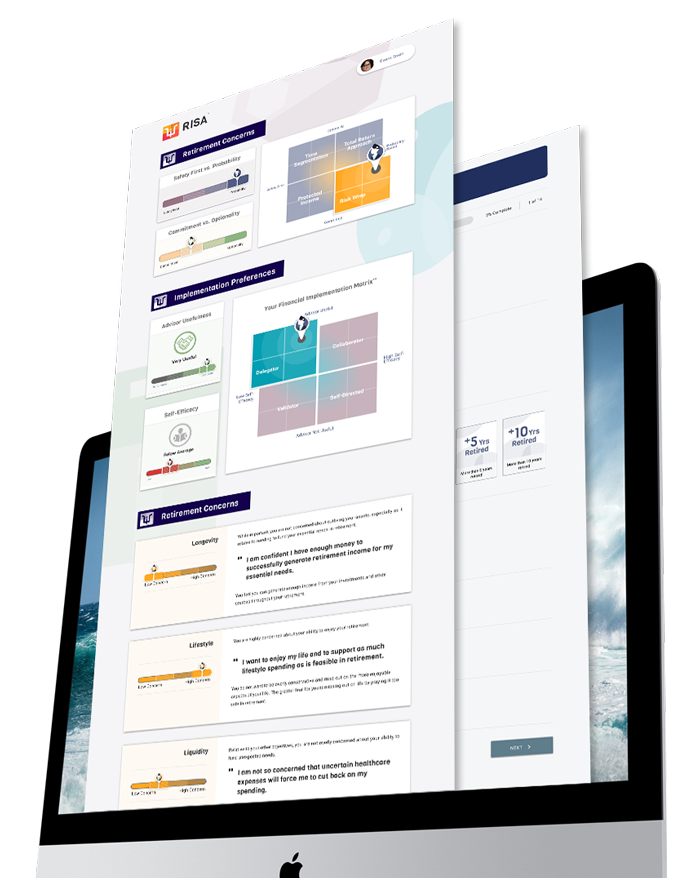 The Retirement Income Style Awareness® Profile, the RISA®, is a series of questions asked to help identify your true retirement preferences. Once completed, your results can help you (or your advisor) define strategies that match your personality closer than ever before.
It examines the decision-making factors that you consider among the various retirement income decisions and identifies your best fit. Your RISA® Profile takes the best that psychology and financial planning has to offer.
The RISA® is the first financial personality assessment that identifies your retirement income style and implementation approach.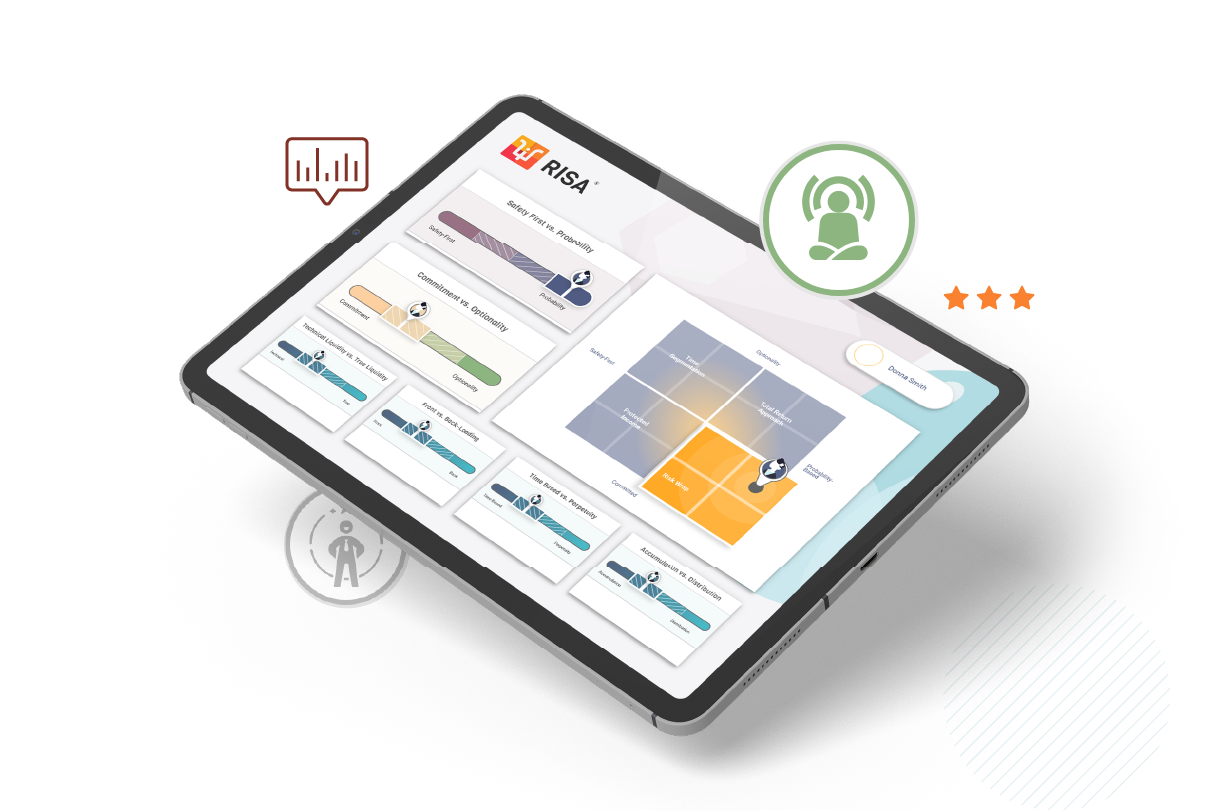 The Insight You Can Gain:
Primary Retirement Income Style and RISA® Profile
The RISA® measures a variety of factors related to how one would like to source their retirement income. It then translates the style into a snapshot of appropriate, viable approaches that fit these preferences.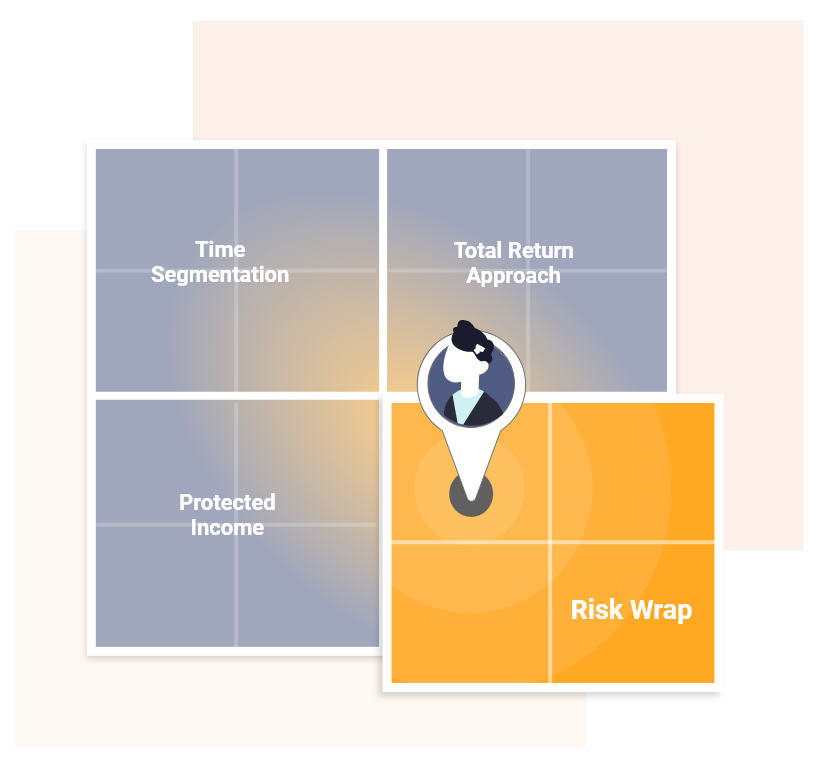 Financial Implementation Matrix
The Matrix helps you identify your particular financial implementation style and how you prefer to implement financial tasks. The matrix is built on two key measures: "advisor usefulness" and "retirement income self-efficacy."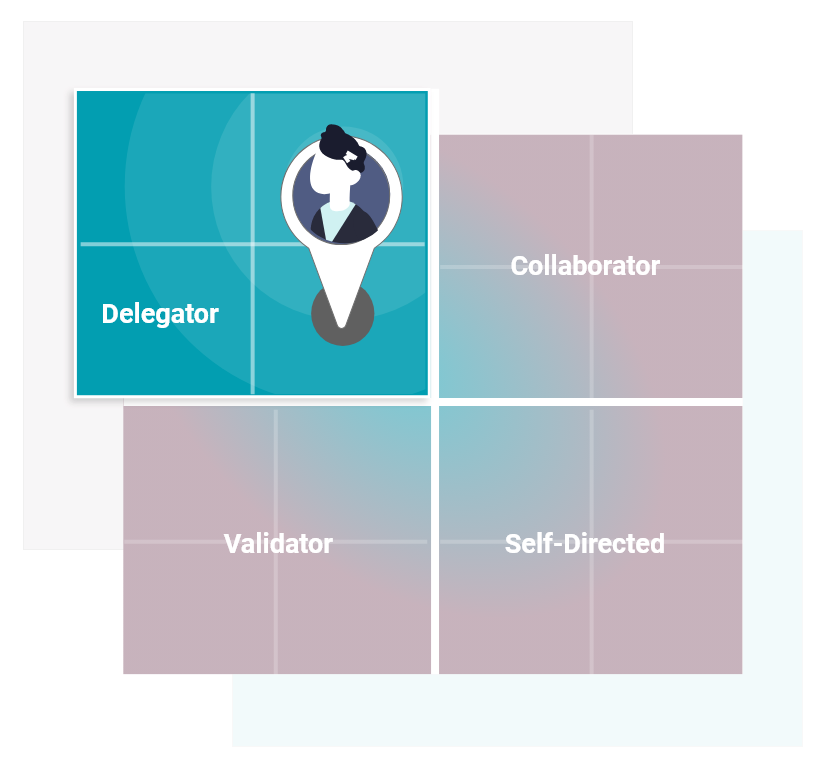 Retirement Income Concerns
This measures the level of worry you feel about achieving our four main retirement objectives. The concerns are listed below:
Longevity
Lifestyle
Liquidity
Legacy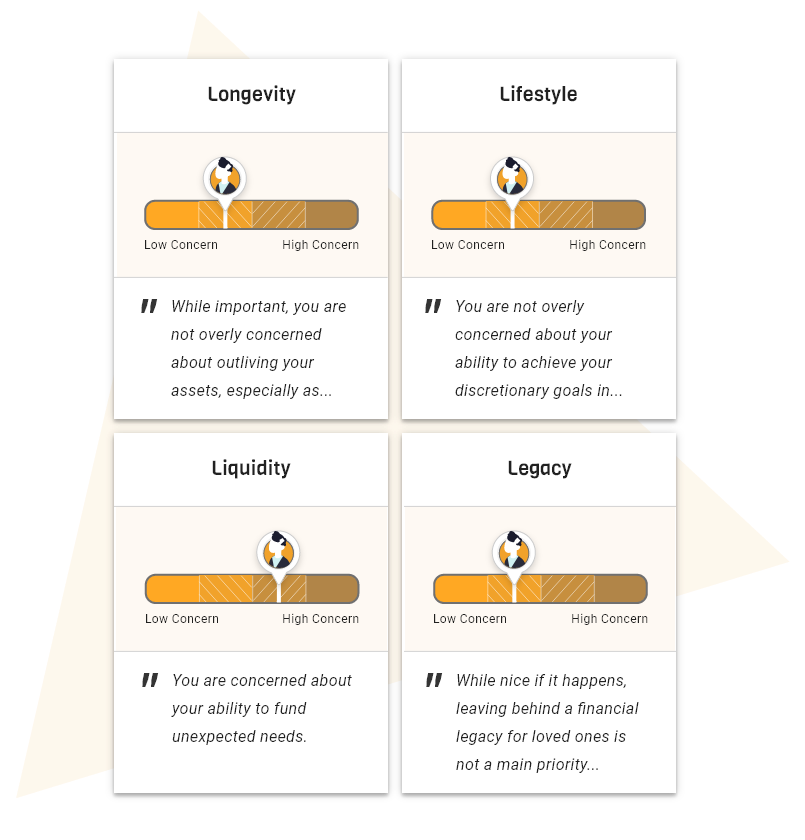 Secondary Retirement Income Factors
In addition to the RISA® Primary Factors, we developed four secondary factors to provide further refinement of the RISA® Profile. It's broken into four categories discovering preferences with retirement funding around:
Front vs. Backloading
Accumulation vs. Distribution
Time-Based vs. Perpetuity
Technical Liquidity vs. True Liquidity